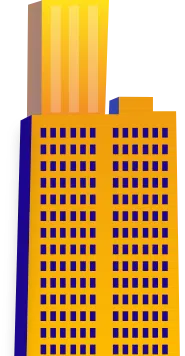 About HFS Research
Horses for Sources (HfS) Research, a renowned analyst agency, is a trailblazer in publishing research reports, surveys, and hosting industry conferences.
With a clientele that includes major industry players such as Ernst & Young, Salesforce.com, Infosys, Accenture, PwC, and Hitachi, HfS serves enterprises deeply involved in Automation and Process Intelligence, Blockchain, Web 3, Metaverse, and other cutting-edge technologies.
They release over 300 reports annually, catering to a broad community of consumers, advisors, and business professionals.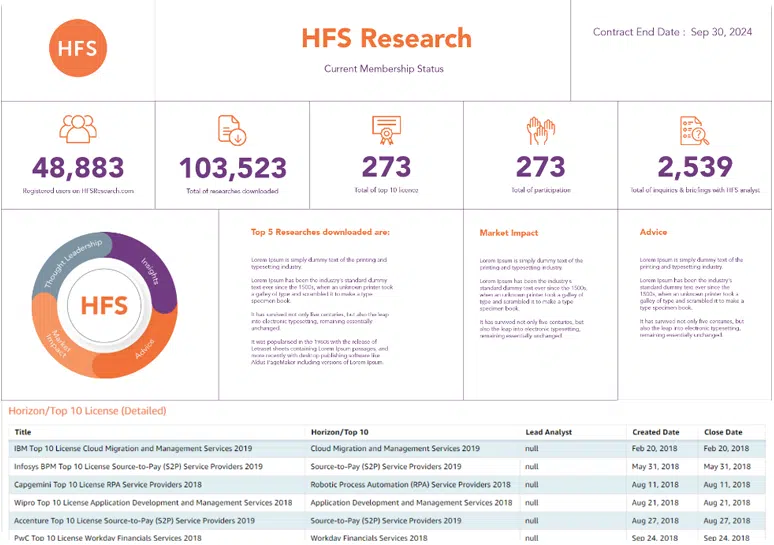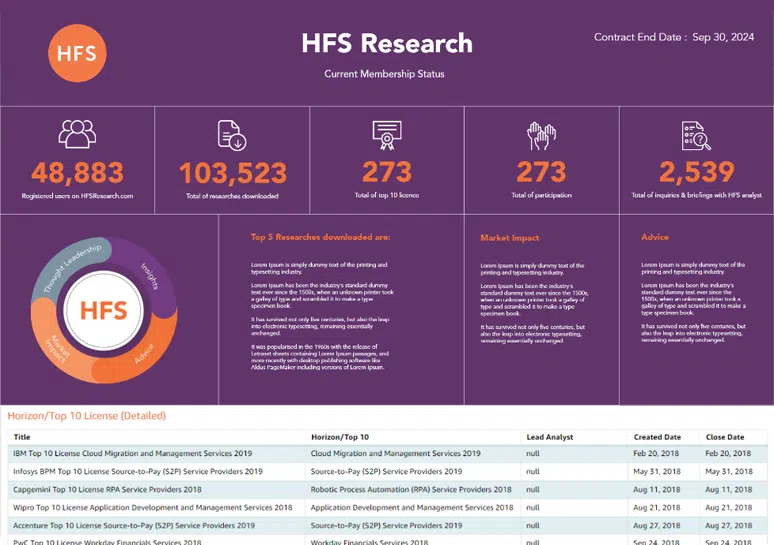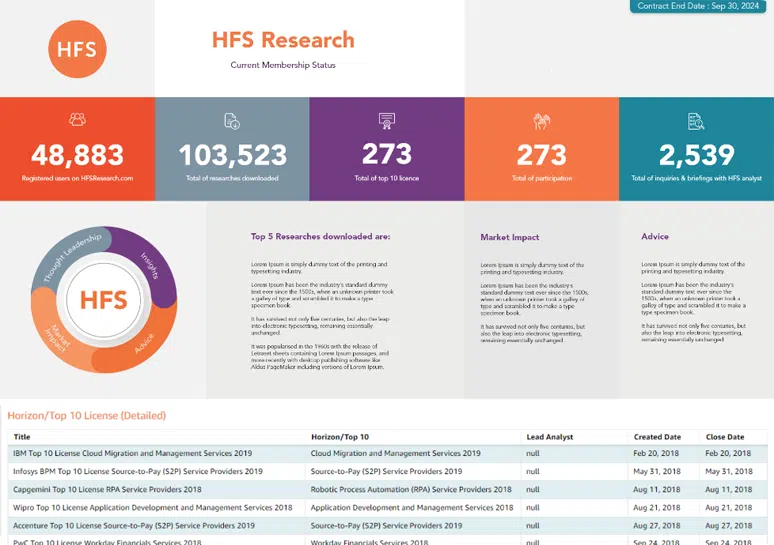 Dashboard designed for HFS
HfS Research approached BluEnt with various requests, including ETL process enhancement, client reporting, visualizations, and security vulnerabilities.
We inspected their up-and-running data segmentation methods, data management infrastructure, and custom reporting process for internal teams and clients.
The primary project requirements included:
Developing an interactive, real-time reporting portal for clients and administrators.

Automating data collection and unification from WordPress, HubSpot, and Microsoft Excel.

Optimizing system performance and data aggregation across multiple sources.
Multi-user access to personalized reports and visualization risked security issues for all parties. BluEnt needed to limit user access to dashboards and reports to rule out the same.

BluEnt needed to automate client reporting and develop a holistic view of reports tailored to a specific user or client.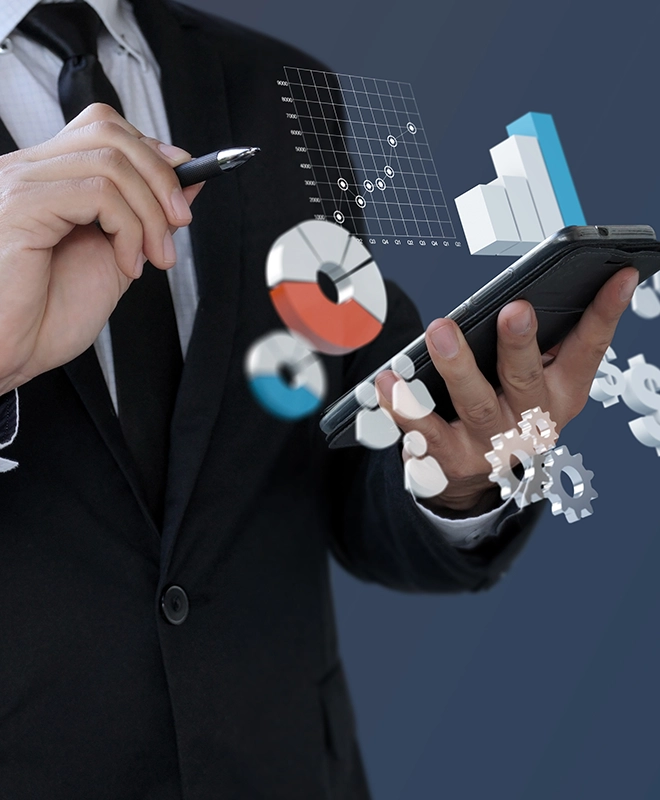 BluEnt's Solutions
BluEnt merged all data sources to streamline data integration, management, and reporting. Our team proceeded with data mining and analytics to study the data quality for multiple sources and observe similar patterns.
We further compiled and connected Excel databases to HubSpot, where detailed and interactive reports, insights, and visualizations can be displayed on a custom dashboard.
We built a user-friendly data analytics software with two separate dashboards for the admin and registered clients. Only registered members can track, view, and analyze custom reports on the HfS client dashboard. This showcases custom dashboards, visualizations, graphs, and stats on the reports requested by the users.
Only the HfS admin can access, manage, and monitor both client and main dashboards simultaneously on the HfS main dashboard.
Our next solution called for routine and automated data synchronization. We deployed auto-sync functionality with BI-powered data management solutions to address this issue. This ran auto data syncs from HubSpot and WordPress to one database daily, enabling users to view all reports in one place.
BluEnt's approach involved data integration, analytics, and deploying user-friendly data analytics software with separate dashboards for clients and admins. Automated data synchronization was enabled, enhancing data accessibility.
Final Outcomes
The client no longer needed to manage multiple data sources. We ensured that personalized and interactive research reports could be generated with compelling visualizations on a unified dashboard for users.

We streamlined the dashboard and reporting process with our custom data visualization solutions. This enabled our client to offer users more dynamic real-time reports.

Separate dashboards for clients and admins reduced security issues by limiting open access to generated reports.

The client was impressed with our solutions and appreciated our efforts. This has further strengthened our decade-long relationship with the client.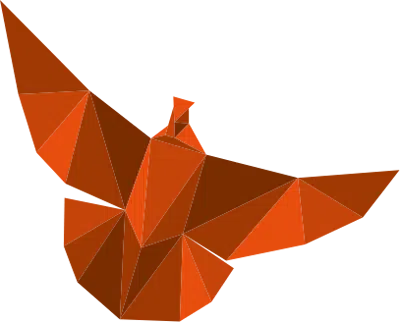 Conclusion
BluEnt's innovative solutions successfully addressed HfS Research's data management and reporting challenges, fostering a decade-long partnership and exemplifying commitment to client satisfaction.
Case Studies
Discover how we've helped businesses across the world.