Technology Consulting by Platform

IT management & strategy consulting,
software development consulting,
business & technology integration
Inside Platforms
Technology Consulting Services
Optimize your organization's technology infrastructure with BluEnt's technology consultants.
With the ever-changing technology landscape and abundance of competing tech options, it can be difficult for managers to make choices. Let us help you make the best ones.
Our technology consulting services include
IT management, strategy and business consulting

Software development consulting

Business and technology integration
Information technology initiatives must be evaluated on the value delivered, the revenues and growth sustained, or the eliminated costs.
Our IT strategy professionals help in
Determining the right IT investments to help deliver corporate strategy and prioritizing these investments for maximum results.

Providing guidance in developing the capability to determine and manage long and short-term investments.

Creating necessary sourcing and partnerships.
Our experienced technology consultants apply rigorous methodologies, thorough analytics, critical thinking, and knowledge management to solve your most pressing issues and deliver maximum value.
We bring an experienced and multi-disciplinary team to meet all of your technology consulting needs. BluEnt has helped clients across industries leverage the strengths of IT to optimize their business performance.
Here are the technologies we are familiar with:
Oracle BEA
Empower your people by turning your IT infrastructure into a strategic asset.
BEA Systems, Inc. was a company founded in 1995 that specializes in enterprise infrastructure software, and has 77 offices in 37 countries. It was acquired by Oracle Corporation in 2008.
The company's name comes from the first initial of each of the company's three founders: Bill Coleman, Ed Scott and Alfred Chuang, all former employees of Sun Microsystems.
They launched the business in 1995 by acquiring Information Management and Independence Technologies.
These firms were the largest resellers of Tuxedo, a distributed transaction management system sold by Novell. They soon acquired the Tuxedo product itself. BEA went on to acquire other middleware companies and products, including ObjectBroker and NCR's Top End product.
In 1998, BEA acquired the San Francisco start-up WebLogic, which was among the first to implement Sun Microsystems' J2EE specification. WebLogic's re-branded server formed the basis of BEA's WebLogic application server sold today.
On November 3, 2005 BEA Systems announced the acquisition of SolarMetric, editors of the Kodo persistence engine. The acquisitions continued in 2006 with Fuego, a business process management (BPM) software company, and Flashline, a metadata repository company.
BluEnt can help you step up to challenges through value-driven initiatives, delivering solutions compliant with your business objectives, time frames and budgets. We help you:
Ensure that the underlying data upon which business information and transactions are based are accurate and consistent across all repositories.

Effectively administer the content and structure of those repositories.

Make the right information and services available to the right people and prevent the wrong people from gaining access to them.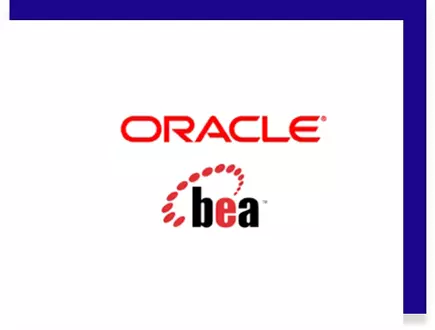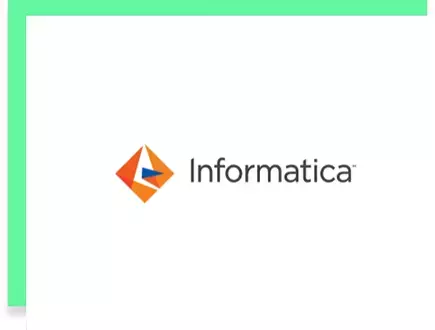 Informatica
Optimize real-time reporting. Migrate to new applications. Create reusable data services.
Informatica Corporation provides data integration software and services for various businesses, industries and government organizations, including telecommunications, health care, insurance, and financial services.
The products of the company support various enterprise-wide data integration and data quality solutions, including:
Data warehousing

Data migration

Data consolidation

Data synchronization

Data governance

Master data management

Cross-enterprise data integration
With the help of BluEnt's expertise with Informatica, continuously monitor, measure, track, and improve data quality throughout your enterprise. Integrate data between outsourced and on-premise applications across the Internet with our help.
BluEnt can assist in your efforts to achieve business viability, manage complexity and maintain a competitive edge.
We offer:
Integrated, industry-focused solutions to business and IT problems

Solutions addressing business transformation, cost efficiency, risk mitigation and resilience concerns

Flexible terms and conditions, ranging from project engagement, ongoing services engagement, and outsourcing – including on-demand delivery

Experience, proven methodologies and tools

Single accountability and real-world experience for services
J2EE
BluEnt applies delivers customized solutions that enhance the way your enterprise performs.
Java Platform, Enterprise Edition or Java EE (formerly known as Java 2 Platform, Enterprise Edition or J2EE up to version 1.5) is a programming platform for developing and running distributed multitier architecture Java applications. It is based largely on modular software components running on an application server. The Java EE platform is defined by a specification.
Similar to other Java Community Process specifications, Java EE is also considered informally to be a standard. This is because providers must agree to certain conformance requirements to declare their products as Java EE compliant, albeit with no ISO or ECMA standard.
Java EE includes several API specifications, such as JDBC, RMI, e-mail, JMS, web services, and XML, and defines how to coordinate them. It also features some specifications unique to Java EE for components. These include Enterprise Java Beans, servlets, portlets (following the Java Portlet specification), JavaServer Pages and several web service technologies.
This allows the developer to create an enterprise application that is portable between platforms and scalable, while integrating with legacy technologies.
Other added bonuses are, for example, that the application server can handle the transactions, security, scalability, concurrency and management of the components that are deployed to it. This means that the developers can concentrate more on the business logic of the components rather than maintenance tasks.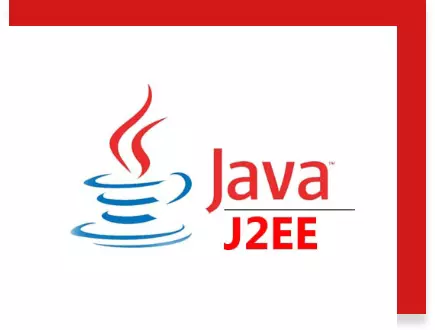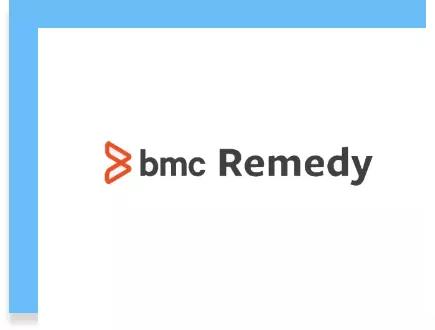 BMC Remedy ITSM
Ensure IT service levels and discover, understand, model, respond, or track IT system problems and business services failures — all to help speed the attainment of Business Service Management (BSM).
BSM can help you align IT to your business initiatives. Having the visibility to drive business needs and being able to adjust to a changing environment is complex, but developing capabilities to manage information can be financially rewarding.
BMC Remedy ITSM has the ability to build these bridges and disrupt inefficiencies to allow a more successful rollout of your initiatives. Process improvement and developing solutions to meet your customer satisfaction is your goal, and BluEnt can bring BSM to your enterprise.
Broadcom CA Technologies
Analyze business, automate operations, manage assets and enhance profits.
We have experts who can help you with your CA Technologies solution. EITM is driving CA today and allows our specialists to help you navigate CA Technologies' complex solution sets:
Event to resolution
Asset discovery to optimization
Request to financial control
Our experience with Unicenter and offerings can drive your service management, project portfolio, or asset portfolio management solutions.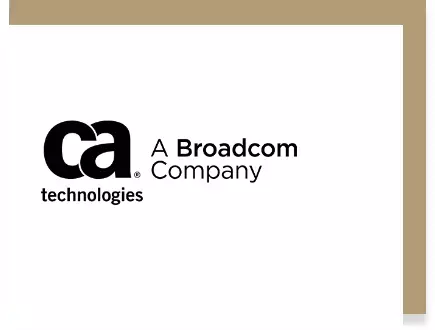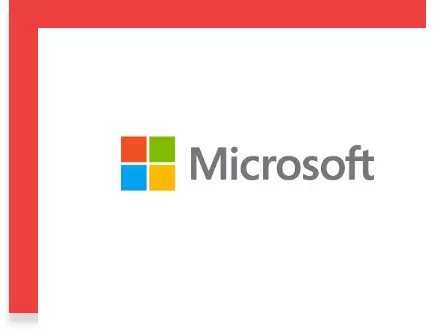 Microsoft
Expertly assess, design, implement and optimize the management of your IT infrastructure. BluEnt's services bring clarity into today's complex IT and business challenges.
Technology solutions from Microsoft offer an array of solutions that range from high performance servers to web-based applications to integrated network environments.
BluEnt, with years of experience in working directly with Microsoft, leverages Microsoft technologies to help your organization achieve its high performance goals.
Our experienced professionals create a blueprint that maps your process, applications and infrastructure. We then provide an in-depth analysis to adjust your implementation plan to new business requirements.
BluEnt's asset management solutions:
Reduce IT environment complexity

Enhance flexibility for future needs

Increase IT responsiveness

Speed up implementation and integration of new resources
Open Source
Growing operating costs and lack of scalability of proprietary software applications are leading many enterprises to migrate to open source platforms.
Consult with BluEnt to know more about migrating to open source with ease! Contact us for queries
Open Source Solutions
Content Management System

eCommerce Portal and Integration

CRM customization and Integration

Database Installation and Migration

Develop and Manage Enterprise Apps

Android Open Source Applications

Hadoop Solutions
Open Source Software
Drupal, WordPress, Joomla, Moodle

Magento, OpenCart, OS-Commerce

SugarCRM, Vtiger, CiviCRM

LAMP (Linux, Apache, MySQL, PHP)

CakePHP, Symfony, Zend

Android

Hadoop
Industries We Service
Government and Non-profit

Banking and Insurance

Travel & Tourism

Media and Entertainment

Retail

Education

Healthcare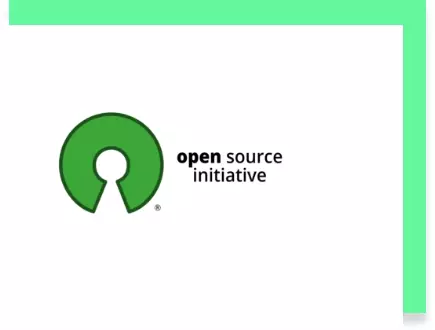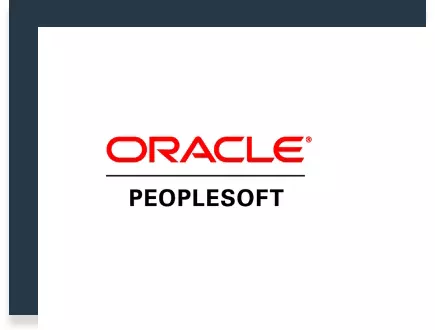 Oracle PeopleSoft
Enabling your people to work more effectively across boundaries—with each other and with partners—can help your company give its customers what they want.
Companies increasingly must listen to their customers, both to maintain high-quality service and to identify unmet needs that represent new revenue opportunities.
Business success can depend on how well your employees know your customers and provide them with a rewarding experience.
Leverage the best practice expertise of BluEnt's consultants and architects to maximize the value of your software investments. We can assess your needs, design and deploy a new or improved management solution to address them, and optimize your environment in the face of change.
PeopleSoft, Inc. was a software company that provided HRMS (human resource management), CRM (customer relationship management), Manufacturing, Financials, EPM (enterprise performance management) and Student Administration software solutions to large corporations, governments, and organizations.
Founded in 1987 by David Duffield and Ken Morris, and headquartered in Pleasanton, California, PeopleSoft began with an idea Duffield had about a "Client-Server" (then a new concept) version of Integral Systems's popular mainframe HRMS package.
Once Integral declined development and released Duffield to pursue this endeavor on his own, PeopleSoft was born. In 2003, when PeopleSoft acquired J.D. Edwards, it decided to differentiate its former product line from those of Edwards by renaming both products.
PeopleSoft's original flagship product was rebranded as PeopleSoft Enterprise. J.D. Edwards' ERP product was rebranded as PeopleSoft EnterpriseOne. In January 2005, PeopleSoft was acquired in a hostile takeover by the Oracle Corporation.
This takeover was resisted by PeopleSoft, but Oracle overcame the legal challenge. After the approved merger, PeopleSoft ceased to be an independent company, although its products continue to be used by thousands of companies.
Beginning in 2003, PeopleSoft battled with Oracle over control of the PeopleSoft company. In June 2003, Oracle made a $7 billion bid ($19.50/share) in a hostile corporate takeover attempt.
In February 2004, Oracle increased their bid to approximately $9.4 billion ($26/share), a 33% increase; this offer was also rejected forthwith by PeopleSoft's board of directors.
Later that month, the U.S. Department of Justice filed suit to block Oracle, on the grounds that the acquisition would break anti-trust laws.
However, in September 2004, the suit was rejected by a U.S. Federal judge, who found that the justice department had not proven its anti-trust case. In October, the same decision was handed down by the European Commission.
Though Oracle had reduced its offer to $7.7 billion ($21/share) in May, it again raised its bid in November to $9.4 billion ($24/share), marking a 14% increase.
In December 2004, Oracle announced that it signed a definitive merger agreement to acquire PeopleSoft for approximately $10.3 billion ($26.50/share). In January 2005, Oracle fired a large number of former PeopleSoft employees.
Although these cuts affected about 9% of the 55,000 staff of the combined companies, they stated that they would maintain at least 90% of PeopleSoft's product development and support staff, at least for the time being.
HP Peregrine
BluEnt helps you deliver outstanding services to your customers.
HP has assembled a line of products that can meet your enterprise needs. With the acquisition of Peregrine, HP Software can deliver solutions for a complex enterprise.
Having diverse experience with Peregrine allows BluEnt to help you navigate HP's solutions.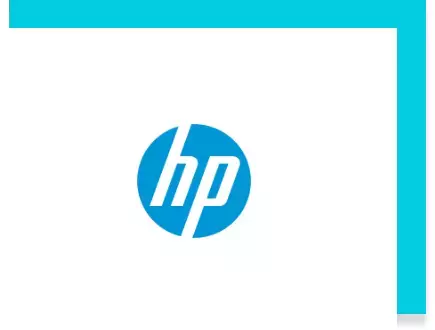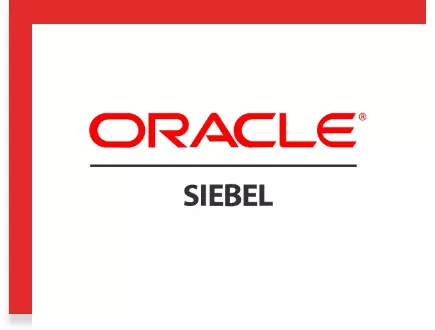 Oracle Siebel
Make informed decisions in real time operations and maintain open information flow regarding performance.
Siebel's leading CRM suite was acquired by Oracle in 2006. This allows Oracle to provide on-demand CRM solutions and comprehensive business analytics solutions.
This software tool offers managers the flexibility to monitor, analyze and take intelligent decisions in real time, while maintaining a free flow of information regarding operations and financial performance.
SalesForce
SalesForce can provide your organization with resources and solutions that will deliver more efficient selling and superior after-sale customer service.
It is an on-demand Customer Relationship Management (CRM) solution vendor.
The company was founded in 1999 by former Oracle executive Marc Benioff. In June 2004, the company went public on the New York Stock Exchange. Salesforce.com is headquartered in San Francisco, California, with regional headquarters in Dublin (covering Europe, Middle East, and Africa), Singapore (covering the Asia Pacific, sans Japan), and Tokyo (covering Japan).
Other major offices are in Toronto, New York, London, Sydney, and San Mateo, California. Salesforce.com has had its services translated into 12 different languages and currently has 27,100 customers and 556,000 subscribers.
With BluEnt's leading range of customer targeting tools, we can:
Help identify who your customers and potential customers are

Help pinpoint where they live and what they buy

Provide insights into their lifestyles and spending habits
As well as helping you develop your CRM strategy, BluEnt can provide the infrastructure, technology, people and processes to maximize the profit contribution of each customer throughout the customer lifecycle.
Our CRM solution covers all customer touch points – through paper and voice, and online.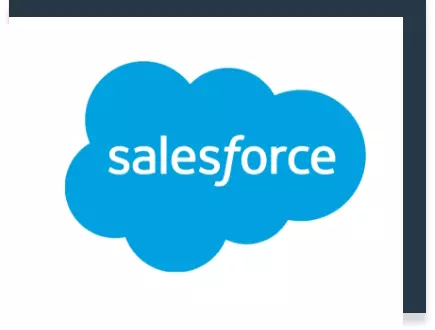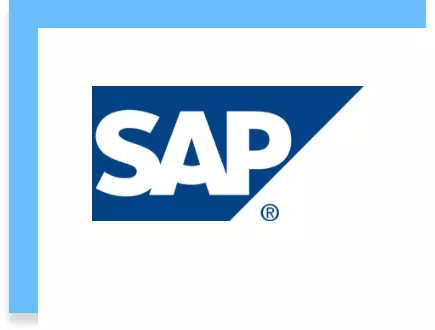 SAP
Meet regulatory compliance challenges by combining business process insights with an integrated technology platform.
System Analysis Program Development (SAP), one of the world's leading business software solutions and e-business platforms can help your business minimize costs while maximizing efficiency.
These solutions support all types of businesses and help in streamlining the operations of global enterprises, mid-market companies and niche players. SAP provides your business with a backbone of core functions, from financial to sales to manufacturing to human resources.
BluEnt, backed by innovative technology and methodology, provides SAP solution services to leading corporations around the world.
Our professionals will ensure that your business receives successful, streamlined SAP implementations.
A BluEnt SAP assessment will provide your business with:
The foresight to identify new opportunities and act on them

The functionality to optimize your operations to extend best practices to your entire value chain

High-performing business processes with lower time, cost and risk to your systems
Teradata
A sharp mixture of parallel hardware and innovative software.
Established in 1979, Teradata is an organization that provides specialized solutions regarding CRM, data warehousing, demand chain management, financial management, profitability analytics, supply chain intelligence, and master data management.
Teradata has solved the age-old issue of the difficulty faced in running fast analytical queries against a relational database structure with an intelligent combination of parallel hardware and innovative software.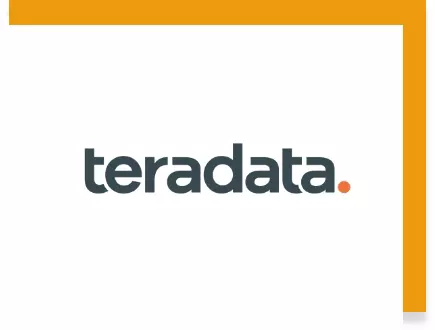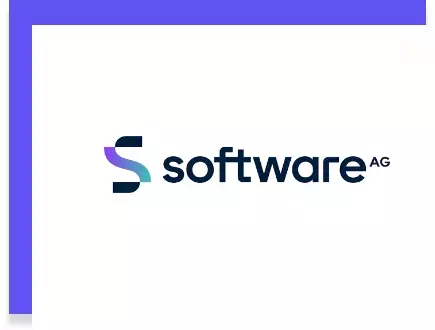 Software AG webMethods
Leverage existing IT resources for faster performance and implementation of strategies.
Founded in 1996, webMethods provides business process integration software. Used by 1,500 organizations around the globe, webMethod's software suite provides an integrated platform of SOA and BPM.
Their product suite provides a comprehensive solution that leverages existing IT assets, leading to greater efficiency and faster implementation.