Enterprise Mobility Solutions

For HR and recruitment,
sales and marketing, project
management, and more
Inside EM
How may we help you?
Enterprise Mobility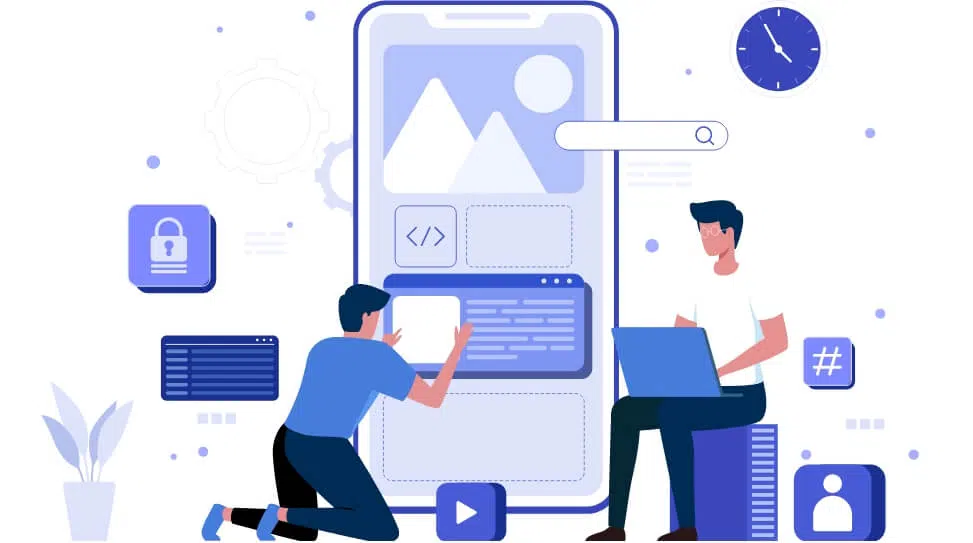 Enterprise mobility, also called business mobility, refers not only to the ability of workers to work remotely or outside of the office, but also to the mobility of data via technology networks.
It recognizes the need for greater agility in enterprises, and allows and encourages the use of mobile devices, laptops, cloud technology, and tools for optimized remote work.
Enterprise mobility has spawned a suite of resources and tools for facilitating and managing this trend, called enterprise mobility management tools.
These can include cloud computing systems, web collaboration tools, video conferencing tools, and so on.
There are many benefits to enterprise mobility services, including better productivity, closing the IT talent gap, and saving resources.
One of the quickest and best ways to implement enterprise mobility is to use a pre-existing enterprise platform and modify it to your needs.
If none of those are quite right for you, we can create a custom solution with a set of features and mobile apps tailored to your business needs. These will make your processes simpler and more efficient.
You can take advantage of BluEnt's enterprise mobility services to develop robust solutions, quickly create prototypes, and launch new mobility solutions.
BluEnt's enterprise mobility solutions include
Enterprise HR and recruitment solutions
Enterprise sales and marketing solutions
Enterprise project management solutions
Enterprise accounting and finance solutions
Enterprise asset management and ticketing solutions
Contact usnow for enterprise mobility solutions!