Use data visualization services to easily identify and track trends, patterns, business goal achievements, and comparisons.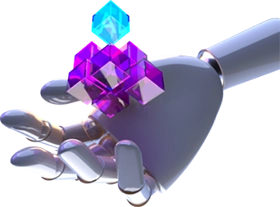 Clearly communicate complex data (including big data) and drive transformation at every level in your organization with the help of our data visualization experts. Combine data sets and automate processes, and enable data-driven decision-making.
Domains Covered
BluEnt covers the following domains, using bar charts, pie charts, symbol maps, heat
maps, funnel charts, scatterplots, pivot tables, custom charts and more.
Reports &
dashboards
development
Operational dashboards, strategic dashboards, tactical & analytical dashboards
Dashboard
optimization
Improve report load times & interactive performance with optimization at data model, data source, environment and semantic layers
Platform-based
visualization
Custom solutions built with powerful visualization tools such as Tableau, Power BI, AWS QuickSight and Google Analytics
BI
implementation
Deploy company-wide solutions & optimize current implementations
Get data visualization implementation, advisory, and support services.
Transform large, complex data sets into easy-to-understand visuals to make better data-driven decisions and answer business questions.
Intuitive dashboards & interactive reporting based on your KPIs, business drivers & unique needs. Health checks on current implementations & recommendations for
optimized performance & reporting.
Case Studies
Discover how businesses across the world have benefitted from our services.